Emissions on the agenda
The Greens want to encourage the uptake of low-emissions cars and ban imports of new fossil-fuelled vehicles from 2030.
Posted on 30 September, 2020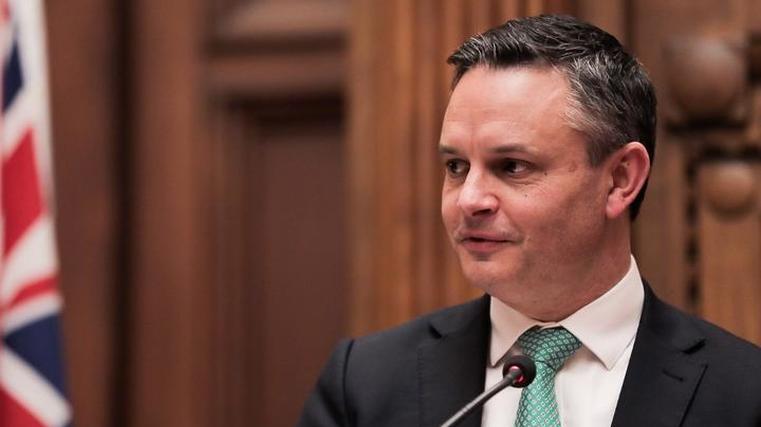 The Green Party's transport strategy unveiled on September 29 includes banning new vehicles that are fossil-fuelled from crossing the border in 10 years' time.
It also includes incentives to shift heavy freight to zero-emission vehicles by 2050, a discounted national travel pass and expanding public-transport networks, such as railways nationwide.
James Shaw, party co-leader, says: "As we recover from Covid-19, we have an opportunity to rebuild our communities in a way which tackles the climate crisis and makes our communities healthier in the long term.
"Decades of under-investment in rail and public transport has led to an over-reliance on cars. It's worsening the climate crisis, and has made getting around our cities and between them expensive and difficult.
"We will introduce a target date linked to the date set by the UK, likely to be 2030, at which point only zero-emission light vehicles would be able to be imported into Aotearoa."
"We chose this date because we don't want New Zealand to become a dumping ground for other countries' dirty discards."
While the so-called clean-car standards are not specified in the Greens' transport policy, its section on emissions and energy states, "efficiency transport is responsible for a significant amount of carbon-dioxide emissions".
The party adds: "We will use regulations and economic instruments to improve energy efficiency, reduce harmful vehicle emissions and improve the fuel economy of the fleet."
Shaw, pictured, also wants government funding to prioritise moving people and freight – not cars – and the party's key message of "we can switch from fossil fuels to EVs" includes private owners being supported to switch to EVs and the government leading by example by transitioning its fleet to electric.
The party is also calling for a nationwide EV charging network to be built, and for public transport funding to encourage low and zero-emissions buses and trains.
In addition, it wants exhaust-emissions standards to be regularly updated to ensure only clean vehicles enter the country, and "fuel standards should meet or exceed international best practice".
Other policy strands include reviewing the road-user charges system and investigate if it should be replaced by fuel tax or extended to other vehicles over time.