Colonial ditches dividend over virus
Company withdraws guidance because of pandemic. PLUS: Turners in deals rush, NZTA shuts, Aussie dealers carry on, and more.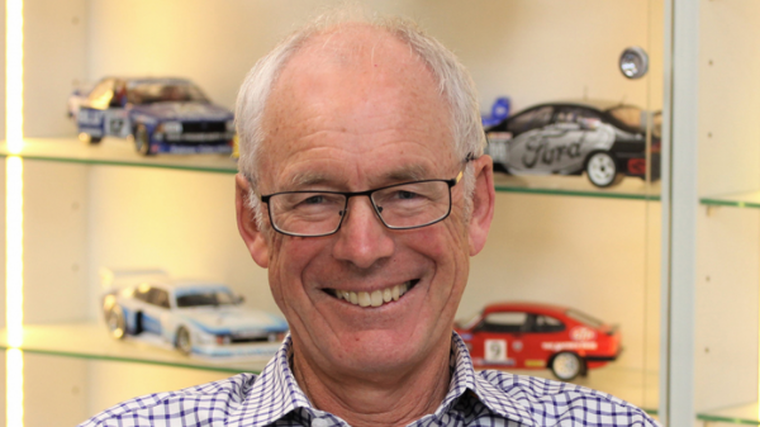 Colonial Motor Company is cancelling its interim dividend to shareholders and vowing to support its employees as it goes into a four-week shutdown.
Chairman Jim Gibbons sent a letter to shareholders outlining the company's plans during the government-enforced lockdown following a board meeting held by video conference on March 24.
He warns the closure of all non-essential businesses will have a "material impact on the company" and the board had reconsidered the financial forecasts issued in its half-year report in February.
"In these changed circumstances, the company is withdrawing its guidance," says Gibbons, pictured above. "The interim dividend of 15 cents per share that has been declared to be paid on 20 April has been cancelled.
"Most areas of our business will be closed except for those that will be necessary to keep trucks, tractors and other essential service vehicles moving.
"The company has a strong balance sheet and will continue to prudently manage its assets. A key strength of the company is our employees who we are supporting through this four-week shutdown."
Turners in deals rush
The Turners Group was pushing to finish all outstanding vehicle deals before the lockdown came into effect.
Chief executive Greg Hedgepeth says the situation is unprecedented but it planned to conduct business as normal until noon on March 25.
"Turners are committed to finishing up all outstanding transactions," he adds. "Up until that time all vehicles and items that have been fully paid for will be available for collection.
"After this time we cannot guarantee we will be able to complete any transactions. Any vehicles or items not collected will be secured until the lockdown finishes."
Hedgepeth says the rest of March 25 was to be spent "securing our sites and making sure our people are prepared for the four weeks isolation at their homes".
He adds that in the event of an emergency during the lockdown, if someone in an essential service requires a vehicle the company can be contacted and will try to help.
Agency shuts up shop
The NZTA has closed all its offices to the public and its 0800 free phone lines are not operating, but some online services remain available during the coming four weeks.
The agency adds that all driver licensing and testing services are postponed until further notice. Customers with tests already booked will be rescheduled to the earliest possible test once services resume.
For more details, click here.
Dealers stay open across ditch
The Federal Chamber of Automotive Industries (FCAI) says automotive brands and their dealer networks will remain open to provide sales and service support to customers despite increasing government restrictions during the Covid-19 pandemic.
Tony Weber, chief executive of the FCAI, says: "The operation of motor vehicle dealerships, their service and repair centres and key supply chain facilities play a critical part in supplying essential services to the community.
"With the increasing focus on social distancing, safe and reliable private transport is essential to enable communities and businesses to continue to operate.
"The industry has considered and adopted a number of additional hygiene and safety protocols, including extended cleaning processes, personal distancing, and contactless sales and service consultations.
"It is largely business as usual – but with extra care and consideration for our key stakeholders."
Carmakers to rescue
Car firms are answering calls from governments to help make more ventilators and face masks to battle the pandemic.
Fiat Chrysler says it will start converting one of its China plants to ultimately make more than one million masks a month to help combat the outbreak. Chief executive Mike Manley adds that it plans to start production in the coming weeks.
Other major marques are also looking at ways they can shift manufacturing towards ventilators. General Motors, Ford and Tesla in the US have all pledged their support to offer resources to make more ventilators, along with Japanese carmaker Nissan and Formula One teams in the UK.
Aston Martin closes factory
British luxury carmaker Aston Martin has become the latest marque to suspend production at its UK manufacturing facilities.
The company says its factories will be shut down until April 20 and that the outbreak has increased the risks to its financial performance in 2020 as only two-thirds of its global dealer network was currently operating.
Cases keep climbing
The total number of confirmed and probable cases in New Zealand rose to 155 on March 24 as the nation prepared to go into lockdown. Of those cases, 12 patients had fully recovered.
Globally, the number of cases has passed 400,000 and there have been more than 17,000 deaths. The World Health Organisation (WHO) has warned the United States could overtake Europe as the next epicentre of the global coronavirus pandemic.
More than 46,400 cases of Covid-19 have been confirmed in the US and 591 people have died, but a WHO spokeswoman says she expects those numbers to surge.