Cars show party power
FRIDAY FUNNY: Motorists rev up hilarious colourful celebrations. PLUS – videos
Posted on 10 September, 2021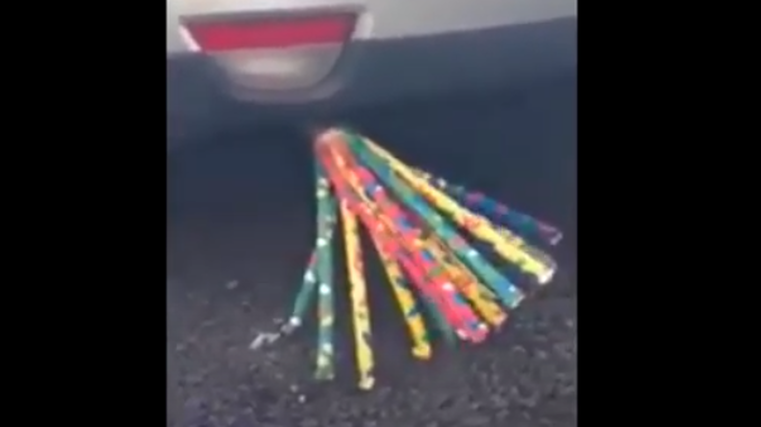 The two car owners in the videos below separately decided to use party items to help spice up their days when getting behind the wheel.
In the first, a motorist has stuffed their exhaust pipe with colourful party horns. This means when they start the engine, the horns make a raucous noise that you could probably hear from some distance away.
The second funny clip shows a car going down a motorway with a massive bunch of balloons coming out of the window and dispersing into the sky.
As the person narrating the video says, it really does bring a new meaning to party like there's no tomorrow.
Autofile will be bringing you a Friday Funny online every week and we would love to see any entertaining videos, pictures or stories related to all things automotive that you know of or want to share. Email them to editor@autofile.co.nz